Storyline Characters Update
When we set out to create Valiant Force, we wanted it to be more than just a great strategy RPG, we wanted to players to be immersed in the world of Arathos through its lore and exciting storyline. We currently are making more efforts to bring out the storylines of the world and characters, and want to place more emphasis on 2 of the game's key storyline characters, Leon and Theia. Here are some changes we will be making regarding these 2 characters:
Leon will receive a 5-star promotion to Paladin and Blood Knight
Theia will receive a 4-star and 5-star promotion path to Priest and Archbishop
New artwork will be added along with the new job class promotions
A short storyline cutscene featuring Leon and Theia will be added to the game for their promotion to 5-stars
New concept artwork for 3-star Theia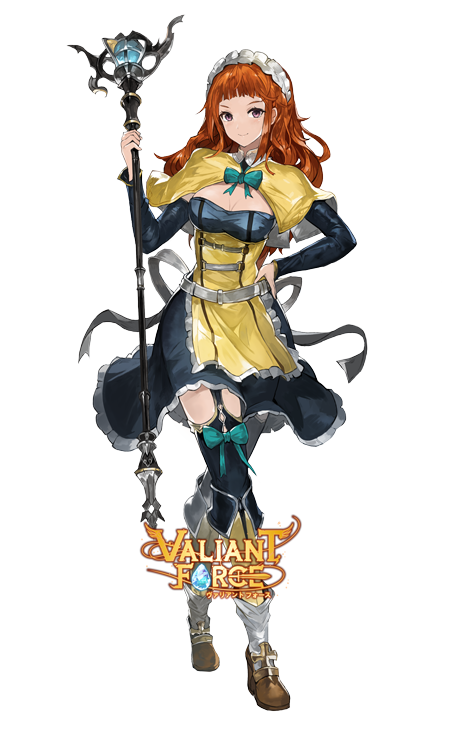 Leon And Theia Upgrade Q&A
With the new job class promotions of these heroes, there may be some questions players have regarding how that will work if they've already own or have upgraded these 2 heroes.
Q:
What happens if I already completed limitbreak on my 4-star Leon to reach level 35?
A:
Leon or Theia that have limitbreak will become legacy heroes which cannot be used for promotion to 5-stars anymore.
Q:
What if I still want to limit break my legacy 4-star Leon?
A:
Players will no longer be able to limit break 4-star Leon (same for 3-star Theia).
Q:
Will the summoning rates for Leon and Theia become harder during this patch?
A:
No, their summoning rates will remain the same as we hope more players will be using our story characters.
The Heroes' Voices
As Leon and Theia are updated in the game with new job class paths, the heroes will also have more voiceovers added to help bring their characters to life! Leon is voiced by Yuki Kaji (Attack on Titan, Guilty Crown) and Theia is voiced by Yoshino Nanjo (Love Live!, Final Fantasy XIV).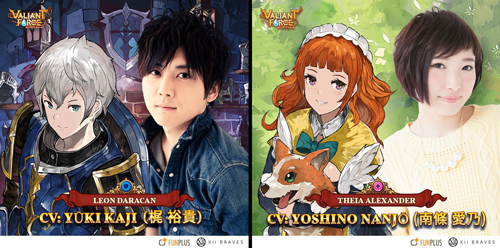 The Story Continues…
In the coming updates we will continue working to make the world of Valiant Force more immersive and alive for our players to experience. We also encourage players to contribute their thoughts and ideas so that we may better craft the world and flesh out character storylines.
Thanks for taking the time to read this dev blog post, and we will see you in Arathos!