Greetings to all Heroes!
We heard from local that they saw a pair of abandoned towers are being set ablaze. Lady Kiera and the new ranger recruit, Cybella are on investigation when they tip offs about them.  Even though the blaze at the top floor is furious, both of them dare to take on the challenge and set off to find out who is behind the odds!
Now is the time to rally your friends and guild mates to conquer the fiery towers. Are you and your guild up for the challenge? Check out below for basic guide:
Step 1:
You have to reach Level 10 to unlock Event TAB. The Event Tab will show you that "Firestorm Ascension" has unlocked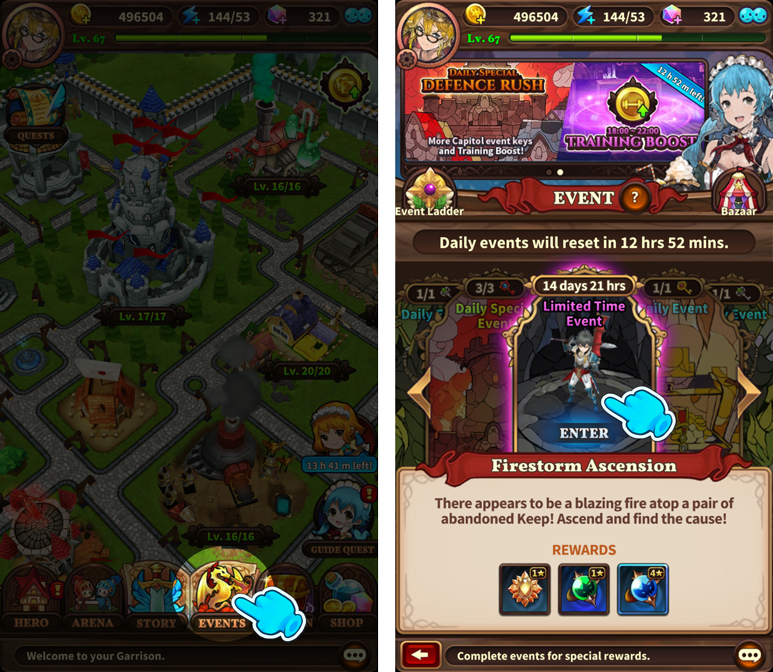 Step 2:
Unlike the previous event that we have been through, the difficulties can be measured by the highest floor you can reach! There are two tower that has been prepared for you to take up the challenge. Watchtower for Solo Player while Keep Tower which for Guild will be unlocked when you have reached the 15th Floor of Watchtower.
Step 3:
There will be up to 30 floors in the Watchtower for you to complete and 50+ floors Keep Tower for your guild to team up and reach to the top! You can always check the information by clicking the "Question Mark" on the upper left.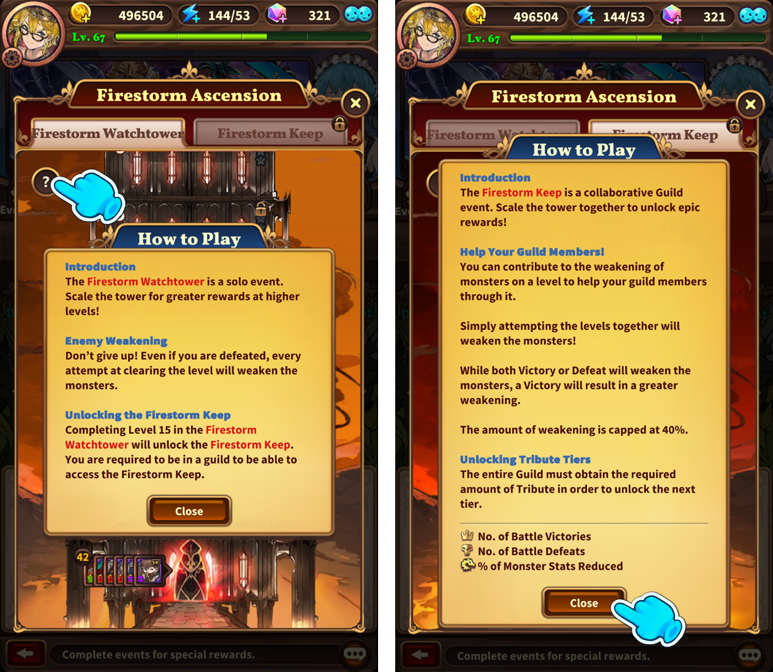 Step 4:
Even if you or your guild mate are defeated during battle, every attempt at clearing floor will weaken the monsters. Maximum enemy weakness is until 40% and the rewards on every trials are different, so make sure you clear them all! (Works on Watchtower and Keep Towers)
Step 5:
Do remember to visit the Bazaar to trade "Burning Embers" that you obtained with special and exclusive loots! The Item limit resets in 1 week and not stackable!
Step 6:
Remember to check the Event Achievements tab for the event quests! Clear all achievements and get your rewards!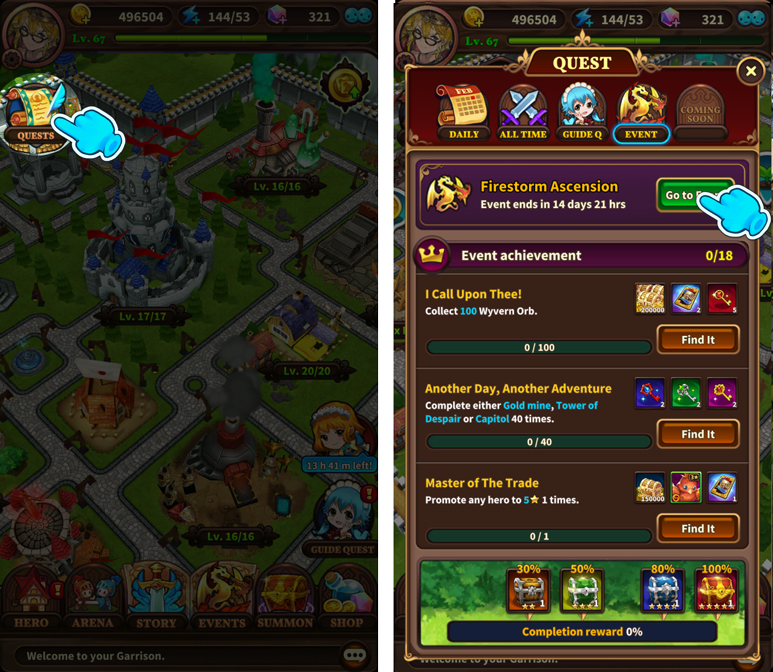 Notes:
Event Ladder will be opened in the 2nd week of this Event and one of the Hero's Ticket is Sven! You sure don't want to miss him!
The new Summoner's Hero, Sven will have 150% boosted stats to help you complete the Towers' Challenge. 
Meanwhile, Cybella will have 50% boosted stats to help you defeat Sven and his team.
Summon chance for both Sven and Cybella are increasing too!